Undetected Hunt Showdown Cheats
Hunt Showdown is a great game and we know the advantages a cheat can bring to it since your goal is to find the bosses and avoid or also find other players before they find you. That's why we are successfully providing a cheat for Hunt Showdown since 2020! Many other hacks are detected but we offer one of the longest undetected times out there. With us you are in safe hands!
But you also have to be aware that cheating in Hunt Showdown or cheating in general is a cat and mouse game. We are honest about this and therefore show critical informations on our cheat status page so you can see when the last detection happened. Most other providers don't do this, some of them even fake their cheat status and give wrong informations. That will not happen here!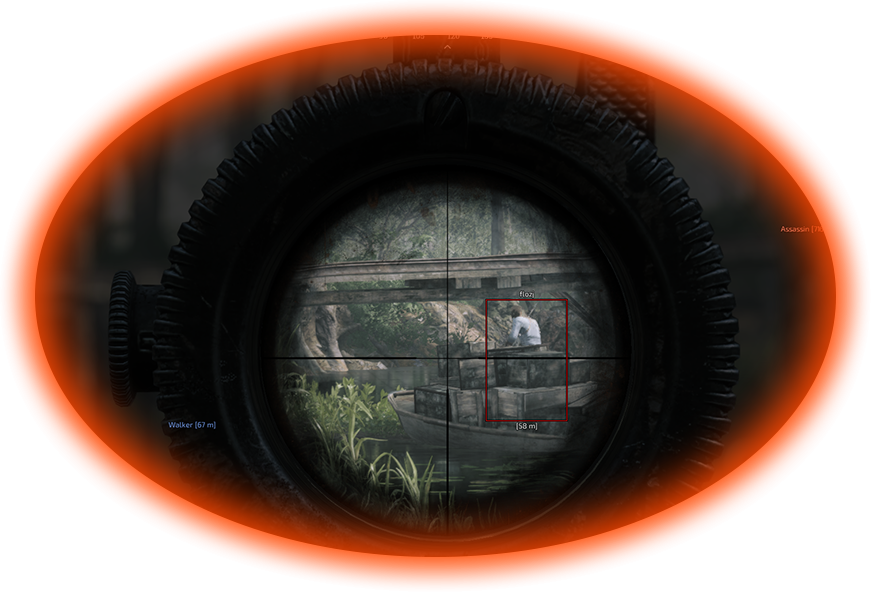 What should you look for when buying a Hunt Showdown cheat?
Our cheating community will already confirm that we are a legit provider. We have been in business since 2012 and plan to stay! It can be quite hard to find undetected cheats for Hunt Showdown. There are a lot of scammers out there who just want to get your money with you getting nothing in return. Most of them only offer bitcoin or don't even have a website. Nor do they have any history of cheats or any proof that they can give you what they promise. Make sure to stay away from providers that give you a "this is shady" feeling. We have a lot of proof that we are legit and always fulfill the needs of our customers 100%! If you want to be on the safe side, search for reviews on sites like trustpilot or ask the community directly. We have sections on our forum where you can ask any question about the cheats we are offering. You can ofcourse also contact our support directly which is active every day!
What kind of features are possible in Hunt Showdown hacks?
Hunt Showdown is using CryEngine which is not very well documented. That's why many providers do not offer a cheat for this game because they have to figure a lot of important things out by themself and it can be very time consuming. We took our time to finish a fully featured hack for this game, including Player and Creature ESP which basically covers every living and undead creature. You can also show the location of "Well Springs" and exits. Everything i listed here is ofcourse fully adjustable! Our aimbot targets players and, if you want, creatures while also excluding your teammates to avoid confusion and mistakes in heated up situations. "NoSway" is also included so you don't have to adjust your aim at all!
Still unsure?
If you're still feeling unsure about whether to invest in a Hunt Showdown cheat, then let us reassure you. With your subscription from Chod's Cheats, you will get:
Unlimited 24/7/365 ticket support for no extra charge
1 free HWID reset each month (for unlimited resets please purchase our HWID unlocker)
Access to our Customer forums not accessible to regular mambers
The satisfaction of being a Chod's Cheats member and knowledge you are in safe hands